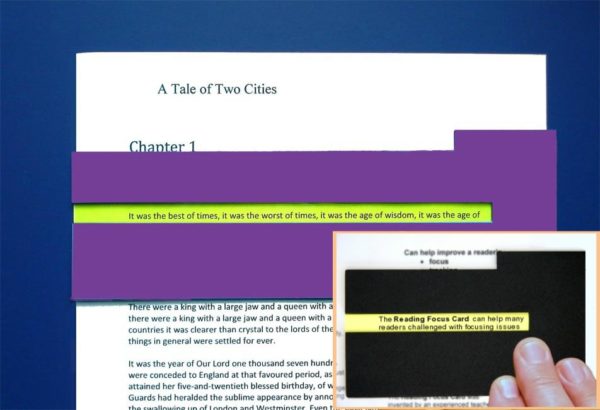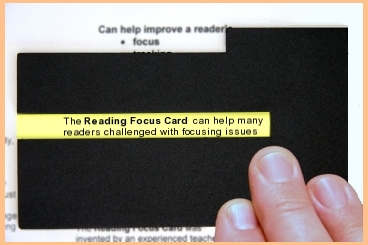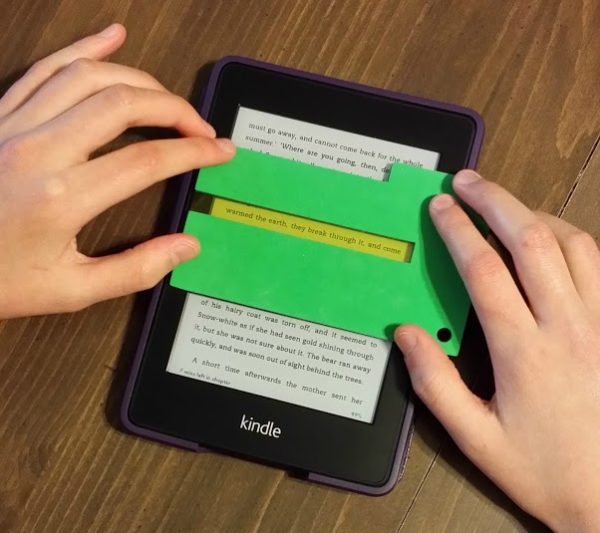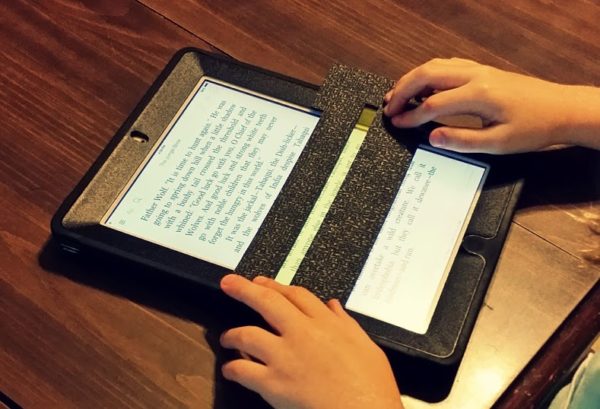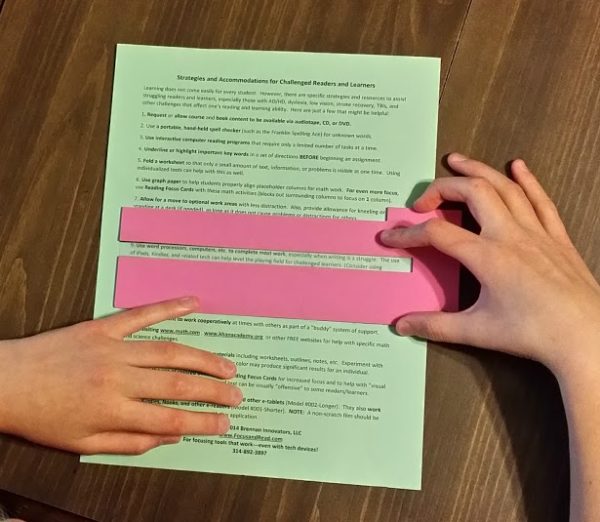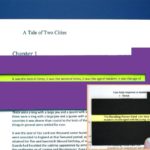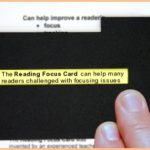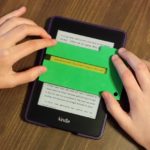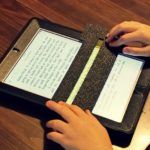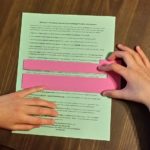 Reading Focus Cards Set A (Asst. Colors)
$16.95
Description
Additional information
Reviews (1)
Description
The Reading Focus Cards Set A (Asst. Colors) is our most economical option.  This set can help you focus and read BETTER with the Reading Focus Cards at the lowest cost possible.  The set includes 2 tools of different sizes so you'll be READY to read both SHORT and LONG text lines.  This reading cards set is a small investment with a big return.  It provides needed focus support to improve tracking, comprehension and retention of content.
MOST ECONOMICAL Option for INDIVIDUAL Readers!
NOTE: "Face" colors of the cards are randomly selected for each order.  If you wish to CHOOSE YOUR OWN "face" color(s), please see the Reading Focus Cards Set B-Custom Color Choice(s).
Reading Focus Cards Set A (Asst. Colors) contains:
1 each Model #001 and #002 (1 LONG & 1 SHORT)
#001 For reg. paperbacks & books with 2 columns of text per page as well as with e-readers (Kindles, Nooks, etc.*)
#002 For children's or larger books & documents with longer text lines as well as with e-tablets (iPads, etc.*)
NOTE: Regardless of the "face" color(s) chosen for the tools, each of them will include 3 different colored filters. These 3 filter colors have been recommended by a developmental optometric group.
Now FREE Shipping with Orders of $45 or MORE!
(for First Class USPS Shipments in U.S only with $45 subtotal before tax, if applicable)
We welcome orders from schools, organizations, and for large quantities. For quantity pricing, please call (314) 892-3897. For schools & other organizations, we request that an official, signed purchase order be emailed (attachment) to joan@focusandread.com. Thank you!
*When using the cards with a tech device, it is recommended that a protective film also be used on the tech device's screen.
Special pricing when you purchase 2 or more Sets A!
| Quantity | Price |
| --- | --- |
| 1 – 1 | $16.95 |
| 2 – 2 | $16.00 |
| 3+ | $15.00 BEST Value! |