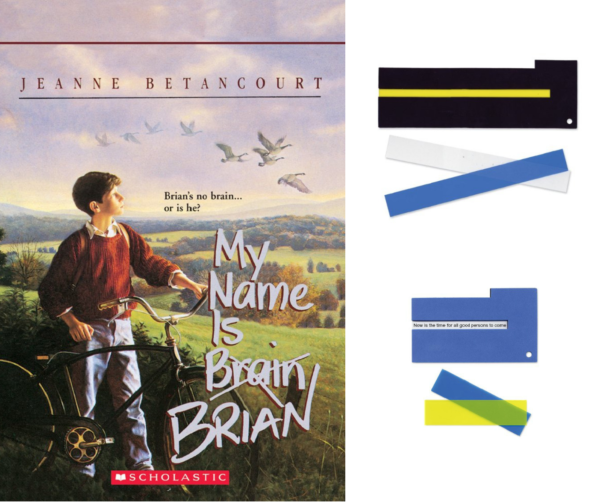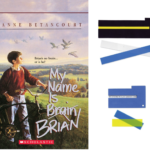 My Name Is Brain Brian Set
$44.95
Description
My Name Is Brain Brian Set (ages 8-12)
Do you know a child with dyslexia or other reading issues?  Are you the parent or teacher of a child who struggles to read?  This My Name Is Brain Brian Set includes customizable reading tools to help children with dyslexia and other learning challenges. Together, this book and its accompanying tools could make a difference for a child or student you know who needs inspiration and a little encouragement to read and learn!
This My Name Is Brain Brian Set includes the following:
–1 Paperback copy of My Name Is Brain Brian by Jeanne Betancourt
–1 Reading Focus Card Combo Pack A-Asst. Colors
Book Description: Brian thinks he's dumb. It doesn't help that kids laugh when he reads aloud and writes on the board at school. But Brian's sixth-grade teacher notices him reversing the letters of his name. That makes her suspect he might have dyslexia—and she's right. With more help from his school, Brian finally comes to realize that he's a smart kid who learns differently. My Name Is Brain Brian reinforces the idea that kids can learn to work around their issues and achieve their goals.
Now FREE Shipping with Orders of $45 or MORE!
(for First Class USPS Shipments in U.S only with $45 subtotal before tax, if applicable)
Yes, we do accept purchase orders and welcome purchases from schools and other organizations. For quantity pricing, please call (314) 892-3897.  For these, please email an official, signed purchase order (via attachment) to joan@focusandread.com. Thank you!