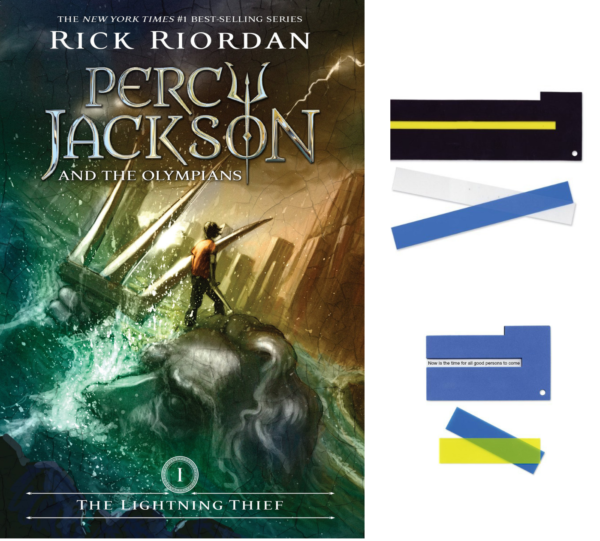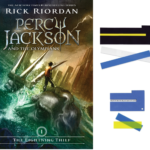 The Lightning Thief (Percy Jackson & the Olympians, Book 1) Set
$22.95
Description
The Lightning Thief (Percy Jackson & the Olympians, Book 1) Gift Set (ages 9+)
If you know a child or student who struggles with dyslexia or another reading challenge, this gift set could help provide some much-needed inspiration and a little encouragement to read and learn more effectively! 
This Children's Gift Set includes the following:
–1 Paperback copy of The Lightning Thief  (Percy Jackson and the Olympians, Book 1) by Rick Riordan
–1 Reading Focus Card Combo Pack A-Asst. Colors
Book Description: "What was so great about me? A dyslexic, hyperactive boy with a D+ report card, kicked out of school for the sixth time in six years." That's what 12-year old Percy used to think. But that was before he discovered his true identity—as a demigod. The Lightning Thief throws a modern-day twist into ancient Greek mythology. And this popular, action-packed adventure story helps kids rethink their own abilities
Now FREE Shipping with Orders of $45 or MORE!
(for First Class USPS Shipments in U.S only with $45 subtotal before tax, if applicable)
Yes, we do accept purchase orders and welcome purchases from schools and other organizations. For quantity pricing, please call (314) 892-3897.  For these, please email an official, signed purchase order (via attachment) to joan@focusandread.com. Thank you!