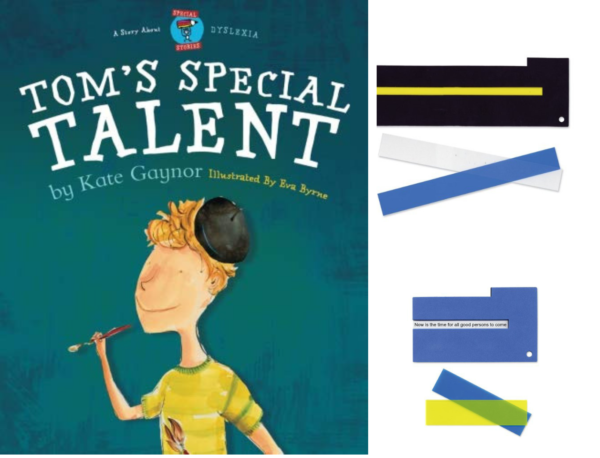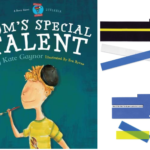 Tom's Special Talent Set
$27.95
Description
Tom's Special Talent Gift Set (ages 5-7)
Do you know a child who struggles with dyslexia or another reading challenge?  If you are the parent or teacher of a child who is a challenged reader, this Tom's Special Talent gift set could help that child with some much-needed motivation and encouragement to read and learn more successfully!
This Children's Gift Set includes the following:
–1 Paperback copy of Tom's Special Talent by Kate Gaynor
–1 Reading Focus Card Combo Pack A-Asst. Colors
Book Description: Tom isn't sure if he has any talents at all when he sees how good his friends are at writing and reading. However, a school competition soon helps him to find his own very special talent! Children who are challenged with dyslexia or other learning difficulties often find school a daunting and sometimes terrifying daily task. In an environment where certain skills, like writing and reading, are praised and highlighted more than others, it is important for children to recognize that everyone has a "special talent" of his own. It encourages other children to be mindful of the differences that exist between their friends and classmates and to be aware that all children, regardless of their talents, learn differently.
Now FREE Shipping with Orders of $45 or MORE!
(for First Class USPS Shipments in U.S only with $45 subtotal before tax, if applicable)
Yes, we do accept purchase orders and welcome purchases from schools and other organizations. For quantity pricing, please call (314) 892-3897.  For these, please email an official, signed purchase order (via attachment) to joan@focusandread.com. Thank you!